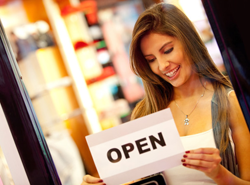 Looking for a way to start a professional online store?
Need help switching from an existing ecommerce solution to another? 
Need to attract more visitors to your store?

Well, if you're looking for answers, you've come to the right place!
If this is your first time creating a webstore, this particular article will give you plenty of insights on what to expect. Of course, if you already have a store, you may want to read some of the other articles.
For example, if you are thinking about trying a new ecommerce solution, you may want to start with this list of popular and free shopping carts. Of course if you do decide to go with any of them, this article can provide information on things you should know about switching over to the new platform. 
Now, if you are looking for traffic ideas, I suggest reading the articles in the "Driving Traffic to Your Store" section which can be found in the right column if you are on a standard computer or at the bottom of the screen if you are on a mobile device.
So let's start by asking ourselves, do we really need our own online store?

Since you are here, I can only assume that the answer is yes.
Although, I have come across many people that don't realize how much work it takes to make an online store successful. I will be the first to admit that I was amongst those people. 
I at first thought that an online store automatically attracts buyers and boy was I wrong. The whole, if you build it they will come theory doesn't really apply online these days, but you can still succeed with a little bit of effort and smart thinking.
Again, plenty of information on this can be found in the "Driving Traffic to Your Store" section of this site.
Of course, if you have very little time on your hands, there are ways that you can avoid all this. For example, you can sell through online marketplaces.
The Amazon marketplace and Ebay are very popular because they are easy to use and require very little effort. Also, there are many other places that offer similar services. You can check out this list of popular Ebay alternatives for more information.
On the other hand, if you have the time to operate a real online store, I strongly recommend one. I mean, why not?
Now before I go any further, you may be wondering why I am calling this a real online store? First off, the term was dubbed by me. Second, it's because I don't want you to confuse this type of store with those that are being offered by Amazon, Ebay or other online marketplaces.
While those are stores as well, they are really apart of a marketplace and not necessarily your own. 
Therefore, if you are really looking to build a presence online, it helps to have your own site. To learn more about the differences between your own store vs one which is listed within a marketplace, and the benefits of marketing your own store, you may want to read: promoting an Ebay store vs your own online store.
Below, I have highlighted a few reasons why starting your own store makes sense:
Building your brand.

Being able to reach additional customers.

The ability to target different types of traffic.

Having control over how much money is spent on advertising.

Having control over your store's layout and design.

Being able to decide which payment methods are accepted. 

You make the rules. Therefore, you decide what can and can't be sold in your store. For example, some marketplaces don't allow drop shipped products while others may ask you to sell only certain types of products: items that are brand new, crafts, green products etc.

Your future doesn't rely on the future of the marketplace. For example, I have seen many

newer

marketplaces go out of business or lose focus when things started going down hill.
Next, we need to ask ourselves what type of store are we looking to build?
What are you selling? Retail products, wholesale products, cars, motorcycles, event tickets, food, services, downloads or something else?
Finding a solution that is most compatible with your business can save you a bit of time and hassle in the future. 
Also, if you are on a tight budget, you do not need to worry because there are plenty of really good ecommerce solutions which are available for free.
For your convenience, I have written about ways to choose the best online store software, which provides more than enough information on this topic.
Building your store:
While there are many options out there, I figured I'd show people a cost efficient way to build a store that is super easy and requires very little technical skill.

In this tutorial, I show you how I built one in less than an hour! The software that I used is 100% free and effective. In addition to that, the software is highly customizable and the overall look of your store can be tailored to fit your needs. There are also many different ways that you can list your items so it works with tangible goods, downloads, services and more.
Building a basic site for your business:

If you do not need to process transactions online, a fully function store is really unnecessary. Of course, having your own site is still recommended because it helps you build an online presence which provides an added way to acquire new customers. To learn how to build one, see my tutorial on building a basic site for your business. The process is similar to building a store, but only easier!