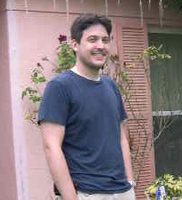 My name is Danny and I started my first webstore back in the late 90s — it only contained 1 item and consisted of about 2 or 3 pages of content. I don't really recall what type of software I was using but it was very, very basic. It was made up of static HTML pages with a couple of images, a short description and a buy now button that would take my customer to the payment processor's site.
Trying to find the right ecommerce software
Fast forward to around 2005 and things really started changing — I needed an ecommerce solution that was dynamic, could handle hundreds of products and be compatible with multiple payment processors. So I started searching Google and found a couple of options. Unfortunately, those options were expensive — they basically required either a monthly fee, a fee per item sold or both. So after trying a bunch of different shopping carts that weren't any good (yet expensive), I ended up going the old route by sticking to static HTML pages.
So as I was working on my site, I somehow came across osCommerce. At first I had no clue what the software was about. I also had very limited programming knowledge at the time, so it was difficult for me to understand the concept. But after reading about osCommerce and testing the software, I really liked it.
After all, the software was free, professional looking, easy to use, had many add-ons, was scalable and moderately easy to setup. I actually liked the software so much, that it inspired me to learn PHP — the programming language that was used to develop osCommerce — so that I could tailor things to my needs.  
After learning PHP, I loved being able to create just about anything that I could imagine. As a result, I eventually stopped working on osCommerce and started developing my own software. Over the years I have developed quite a few websites in HTML, PHP and MYSQL from the ground up. I even picked up Javascript and Java (very similar languages) because it was needed for some projects that required a dynamic programming language. Amongst the sites that I have developed is an online marketplace (sold in the summer of 2011) and a few affiliate sites.
The online marketplace actually inspired me to create this website
I will never forget what one buyer asked… They basically asked that I cancel their order because "they didn't realize that they were buying off of an Ebay like site". I also had another buyer ask whether they were buying products from "a real business". Prior to all these questions, I had no idea that there were so many people searching the web for stand alone online stores. It also surprised me that many people find real online stores more credible. I also had no idea that there were so few real online stores left on the web.
Can you imagine a world that only consists of malls and flea markets?
I can't and for this reason put together Creatingawebstore.com — a site which will help people build those "real online stores".
Believe it or not, building an online store these days is actually quite easy — choosing the right software and figuring out what to do with the store once it has been developed, is another story. This is why I will share some of the most useful ecommerce related information that I have learned over the years — information that will help people not only build stores, but also make them successful.
I will also do my best to steer my readers in the right direction by helping them avoid mistakes that I have made over the years.
If you have any questions or comments, you can reach me at: info@creatingawebstore.com