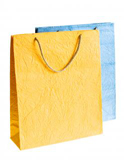 Setting up a professional online store:

Setting up an online store these days is very easy to do and affordable. Especially since many ecommerce software solutions are available for free.
A person can literally setup a professional webstore — one that looks and functions as well as some of the stores operated by the internet's leading online retailers, e.g., Amazon.com and Newegg.com — for just the cost of registering a domain name and signing up to a simple web hosting plan.
These solutions are so good that even some of the leading online brands have decided to use them.
Of course, this statement isn't intended to take anything away from some of the paid solutions that are out there. Especially since the paid ones offer technical support and many standard features.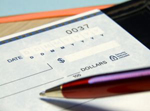 Paid vs free:

So how does one decide which route to take? Well, this depends on how much effort you are willing to put into the development of your shop.
You see, free solutions are pretty easy to setup but they may require a little more work to get your shop setup just the way you like it.
Also if you need technical support, you may have to turn to forums for answers. These forums feature answers from people using the software rather than the actual developers of the software so the answers may not always be accurate. 
Also, if you have a question which hasn't been asked before and decide to ask it yourself, you may receive a delayed response or no response at all.
Of course there are many advantages to free software as well. For example, very popular solutions have plenty of contributors. Which means that you can find add-ons easily.
What are add-ons? Well, let's say that the software in its standard form only includes an Authorize.net and Paypal payment module, an add-on for Checkout by Amazon and/or Google Checkout may be available. In this case you would need to install the add-on.
This can be as easy as clicking a button on your mouse or as difficult as having to modify the software's source code — it basically all depends on the software. For this reason, it's important to choose a software solution that meets your skill level.
Also, these add-ons aren't limited to just payment processors. I have also seen add-ons for: themes, search engine optimization, mobile sites, different languages and more.

Does a paid ecommerce software solution guarantee more sales?
The simple answer is no. In reality, there is more to generating sales than just software alone. You see, when you are paying for software, you are paying for the work that was put into developing it. You are just buying a license, you are not paying for marketing.
Some software can improve your chances of generating sales but for the most part, a person shouldn't choose a particular software solution for this reason alone — even when the software provider uses SEO (search engine optimization) or the ability to draw more traffic as a main selling point.
In reality, just about any solution can be made SEO friendly — even the free ones — you just have to know what makes a store SEO friendly.

Other companies, like Yahoo, offer some marketing perks like an advertising discount in Yahoo shopping just for having a Yahoo store.
Does this mean that you should automatically choose this software?
Not unless it meets your needs. I would choose an ecommerce solution based on features, design, ease of use, flexibility etc. because a minor boost in traffic doesn't always justify a premium price.
From my experience, in order to be successful online, you have to build a reputation and this requires a human approach rather than a programmatic approach. In fact, this is even required to rank in Google and in Bing for that matter.

Different types of paid ecommerce solutions:
Paid solutions come in many different forms. Below is a list of different types of paid solutions that I have seen:
Requires you to pay a one time fee.

A monthly recurring fee.

Commission on each item sold.

A monthly recurring fee + commission for each item sold.

A yearly subscription.
I typically try to stay away from software that requires you to pay commission on each item sold because this can really add up.
Also, if you are willing to pay commission on each item sold, you may want to look into selling on Amazon, Ebay or these popular Ebay alternatives — after all, there would be a lot less work involved.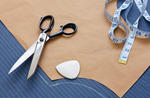 What features does your store really need?
To answer this question, ask yourself: "What type of store am I operating?"
You see, no 2 businesses are alike and for this reason, I have created articles that evaluate ecommerce solutions based on specific needs.
If you sell general merchandise, food, event tickets or services which you can predefine a price for, a standard shopping cart may work well for you. Also, if you sell downloads, most standard ecommerce solutions can handle them.
Below you will find a list of popular shopping cart solutions. I have split them up between free and paid:
Comparison of the most popular free shopping cart software (free solutions)
Popular hosted shopping carts & paid ecommerce solutions (paid solutions)

Now if you sell at wholesale, you may need to set minimum order limits and/or hide prices from the general public.
For this reason, a software solution that is intended for this purpose or one that can be modified easily to accommodate this type of business may be necessary.
While some of the free and paid solutions do work for this type of business, many don't. For this reason, I have written up an article that focuses solely on B2B here.

On the other hand, if you sell vehicles or offer services such as auto or home repair, you would most likely need to schedule a consultation in order to determine the price.
Therefore, you might not need all the functionality that a shopping cart offers — especially the ability to process payments…
For more details, please see: setting up a basic website which shows you many affordable and easy ways that this can be done.