WordPress is one of the most popular content management systems on the web today and there is good reason behind this. First off, it's one of the easiest to use and second, it offers a ton of plugins.
For those of you that are not familiar with the term plugin, this is basically a term used to describe the scripts that can be installed in WordPress to further extend its capabilities.
You see, many people automatically think of WordPress as blog building software and there is good reason behind it because this is what has made it so popular, but in reality the plugins expand WordPress' capabilities far beyond building a blog.
For example, people can also use it to create professional business pages, stores and much more with the plugins that are out there. Which is the reason why I've decided to dedicate myself to putting together tutorials that show people how to use WordPress for ecommerce. Below you can see a list of tutorials that I've put together thus far.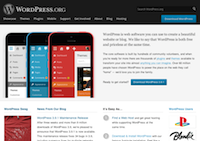 Benefits of a WordPress store
When people ask me: "Why they should use WordPress when there are so many solutions on the web that focus solely on ecommerce?" I answer by saying that there are cases when WordPress just makes more sense because there are many benefits to using it.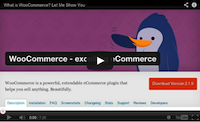 WooCommerce Tutorials
Still not convinced that WordPress is so great? Well I guess you ought to see for yourself how I created a professional, fully functional store in under an hour with the WooCommerce plugin.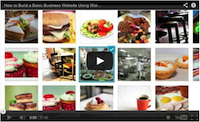 Build a Basic Business Website
For those of you that just need a basic business website, here's a tutorial that will walk you through the entire process step by step.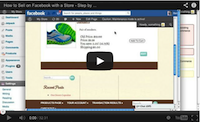 Build a Facebook Store in Minutes
Did you know that you can also use WordPress to build a Facebook store? Well you can and it only takes a few minutes. In the video I show you how to create your store with the various plugins that are out there. I actually chose WordPress for the video because of its responsive design and how flexible it is.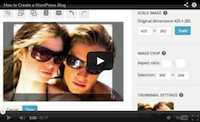 Build a Blog
For those of you that are looking to drive traffic to your store via content marketing, a blog is a great way of going about it. Which is mainly why I've decided to show everyone how they can build a blog in less than 45 minutes.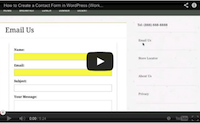 Create a Contact Form
Having a contact us page on your site makes it more convenient for your visitors to contact you and it also prevents robots from scraping your email address. See how I created a contact us page in less than 6 minutes.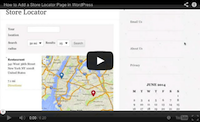 Create a Store Locator Page
If you have a local business, a store locator page is a must because it can help your customers find you quicker. In addition to that, you can list your business hours on the store locator page and from my experience, customers search the web all the time for this information.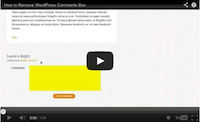 Remove the Comments Box from Pages or Posts
If you'd like to remove the comments box from individual posts or pages or from all pages and/or posts, this tutorial shows you how.