In this tutorial I show you how to join people together using Photoshop. While my video only demonstrates how this is done using a photo of a male model and female model, these same steps can be repeated with 3 or more people as well. In addition to that, you can even use these steps for objects, cars or anything else that you can think of.
Below you can see what my picture looked like after I finished editing it: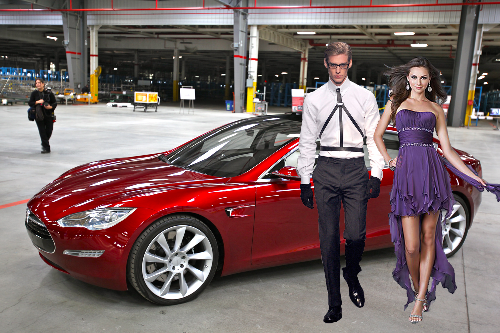 As you can see, I also placed them together in a new background… Of course you can always add a person to another picture which has a person and background in it.
I used the following Photoshop tools for the editing:
Quick selection tool.

Background eraser tool.

Eraser tool.

Rectangular marquee tool.
You can watch the entire tutorial below:
Can't view the video? Watch it on YouTube
Related Tutorials: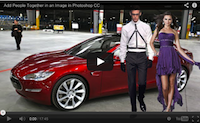 Drop a Shadow
Think this image could use some shadows? Well see how I added those shadows in this tutorial.
This tutorial shows you how to edit images with very fine details. As you can see in the image to the left, the model's hair is very curly and with such images, it's a bit more difficult removing backgrounds due to all the hair. Which is why I decided to show you how you how you can use the background eraser tool for the entire job.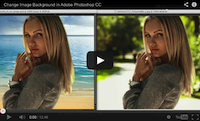 Change the Background of an Image

In this tutorial I show you how to change the background of an image using 3 techniques.